Antique Markets
The best antique markets close to our farm.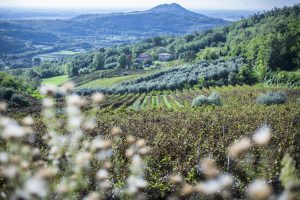 The antique markets in Veneto are one of the many splendid features of this region, which is regularly dotted with stalls offering antiques. When antique markets are held in Veneto, the roads fill with visitors, who are curious and a little nostalgic because antiques remind them of the beautiful things of the past and are steeped in history. On touching these objects, you are taken back in time to a vintage and retro atmosphere that has been strongly felt in recent years.
Furniture, crockery, small household appliances, clothes, ornaments and toys are just some of the categories of objects you can find at these antique markets. They are timeless places, where every object bought acquires value and finds a new home if included in the right context, thanks to the experience of visitors who appreciate the past and wisely choose their memorabilia.
We have made a list of the ones most worth visiting close to our farm and recommend you visit them during your stay in the Euganean Hills. We are willing to provide any further information you require
ESTE: every 3rd Sunday of the month.
Piazza Maggiore and Via Matteotti (except for the months of August and April if the third Sunday coincides with the date of the "Este in Fiore"event)
INFO:  Tel. +39 0429617535
MASERA' DI PADOVA: ("CARTE ARTE/FATTE" market) every 3rd Saturday of the month.
October – March: 9am – 6pm
April – September: 8.30am – 8pm
MONSELICE: every last Saturday of the month.
Piazza Giuseppe Mazzini – Monselice
INFO: tel. 042974760
MONTAGNANA: every 3rd Sunday of the month (except July and August).
Piazza Vittorio Emanuele II – Montagnana
INFO: tel. 042981320
MONTEGROTTO TERME: every 2nd Sunday of the month.
8.30am – 8pm
PADOVA: every 3rd Sunday of the month.
Prato della Valle and via Umberto I – Padova
INFO: tel.  049 8205881
PADOVA: every last Saturday of the month.
via Savonarola – Padua
INFO: tel.  049 8205881