Events and Festivals
The best festivals and events in the Euganean Hills close to our farm.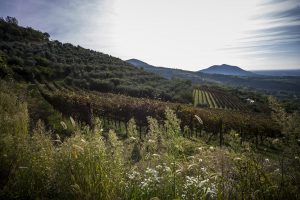 Festivals in Veneto are definitely a typical feature of our area, an opportunity for organised gatherings around a specific theme, which usually involves food and wine or folk customs. The festivals in the Euganean Hills are colourful, with plenty of good food and usually also good music. Organised on a regular basis by the municipality or the Proloco association of the village, every year they attract a large number of tourists who want to taste some typical dishes, always cooked by the grandmothers of the village.
The events in the Euganean Hills provide an excellent opportunity to taste the typical dishes of our areas and visit some ancient picturesque villages, rich in history and culture, passed down from generation to generation. For example, medieval festivals reflect this desire to re-introduce the ancient customs of our ancestors in the form of historical re-enactments, real masked festivals that reproduce the clothes and customs of a period, in an authentic reconstruction of our past, which comes alive and flourishes again for a few days. Musicians, jesters, archers, tarot cards, witches and talismans enliven the main streets of a town, which will enchant you with its processions, parades and interactive shows, where the audience becomes the protagonist and can, for a day, experience something mysterious that comes from the past.
The festivals in Veneto are ideal for any type of public from children to adults. The aim is to have fun and taste the special dishes of our areas for a few days.
We have compiled a list of the best folk festivals in the Euganean Hills area for you. They offer visitors unique opportunities to delve into the culture of Veneto and learn about all its many facets:
Teolo Alto = Sagra del Gnocco (Potato dumpling festival) – 1st and 2nd Sunday after Easter
Carbonara di Rovolon = Festival dei Bigoli (Bigoli festival) – every weekend in May
Valsanzibio di Galzignano = Festa dell'Olio (Oil festival) – early May
Luvigliano di Torreglia = Festival dei Bigoli (Bigoli festival) – May
Zovon di Vò = Festa delle Ciliegie – (Cherry festival) – May
Baone = Festa dei Bisi – (Pea festival) – end of May
Euganean Hills = Golosa Bike e Cantine Aperte (Gourmet winery and bike tour) – end of May
Abano Terme Loc. Monterosso = Festa dei Bigoli (Bigoli festival) – May and June
Cinto Euganeo = Armonie e sapori a tavola (Harmonies and flavours at the table) – June
Torreglia – Piazzale Teatro La Perla = Festival della Pappardella e Gran Fritto di Pesce (Pappardella and Fried Fish festival) – June
Valnogaredo di Cinto Euganeo = Pane pizza e…bollicine (Bread, pizza and sparkling wine) – July
Rovolon = Festa della Birra (Beer festival) – July
Arquà Petrarca = Festa del Moscato (Moscato wine festival)  – 1st weekend of September
Vo' Euganeo = Festa dell'Uva (Grape festival) – 3rd Sunday of September
Arquà Petrarca = Festa delle Giuggiole (Jujube festival) – 1st and 2nd Sunday of October
Teolo = Sagra dei Maroni (Chestnut festival) – 3rd Sunday of October
Luvigliano = Mostra dei Vini DOC (D.O.C. wine festival) – first half of November