Parks and Activities for Children
The best activities for children in the Euganean Hills close to our farm.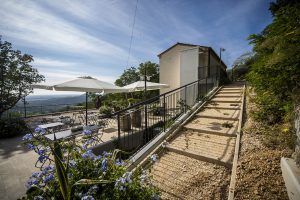 Are you looking for parks for children in Veneto? The Euganean Hills area offers many ideas for all ages, allowing you to organise a fun holiday. For example, the "Parco Avventura le Fiorine" (adventure park) in Teolo, includes about 2 hectares of woods, where 5 routes have been created that vary according to the age and physical fitness of young athletes.
With harnesses, snap-hooks and adequate initial training, they can have an acrobatic experience, worthy of a true explorer!
Each route is marked by a colour and is located at a specific height, which goes approximately from 1 to 14 metres, whereas the different equipment is removable and designed not to cause damage to the surrounding vegetation. It is an entirely eco-friendly holiday. In short, it is ideal for everyone!
The Park of the Euganean Hills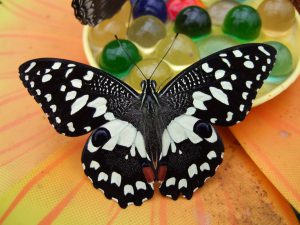 For the less daring, near the Park of the Euganean Hills you can find The Butterfly House. A journey takes you through the biodiversity of the rainforests of three continents, involving children in a series of educational activities that include interactive workshops and tactile experiences of bearded dragons and tropical insects.
The tour initially takes you to an educational room that hosts an exhibition on the monarch butterfly. It then continues to the Garden of Eden, where art and butterflies mingle, and finally to a video room, where children can learn about a real tropical greenhouse and have first-hand experience of special species of butterflies.
With activities for everyone, a holiday in the Euganean Hills becomes a magical moment of discovery and culture also for children.