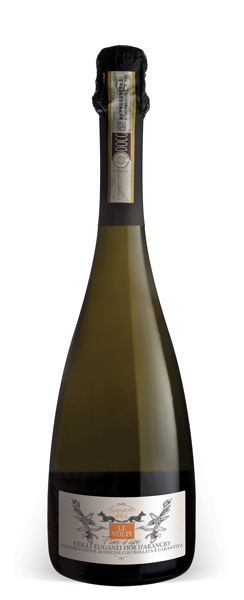 Fior d'Ape Dolce – Colli Euganei Fior D'Arancio Spumante "Dolce" DOCG
Name: Fior d'Ape Dolce
Strength: 6,5 % vol.
Serv. Temp.: 6°-8°
Capacity: 750 ml e
Wine varietal: 100% Moscato Giallo
Management Wine: organic
Match: puff pastry desserts, fruit tarts, fruit
Glass: sweet, aromatic sparkling wines
Average data: sugars 110 g/l, total acidity 5,8 g/l
Features
The vivid straw-yellow colour with greenish highlights has intense, delicate fruity aromas of pear and golden apple, while citrus peel and sage round out the bouquet. The sweet, velvety flavour is fresh, delicately tangy and balanced. It has a long length with hints of fruit. It is excellent as a fruit-based aperitif or with puddings and custards.