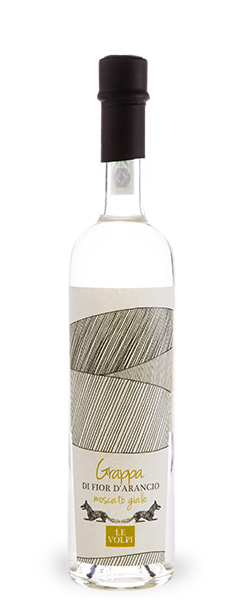 Grappa di Fior d'Arancio – Yellow Muscat
Strength: 43% vol.
Capacity: 50 cl
Wine varietal: 100% Moscato Giallo
Features
Our varietal Grappa is produced through painstaking artisanal distillation and offers the classic scents of FIOR D'ARANCIO, the Euganean Hills DOCG. It is made in a discontinuous copper pot still equipped with direct steam boilers. The clear, brilliant colour and intense aroma combines with a soft, silky flavour that recalls notes of tropical fruits and sage.