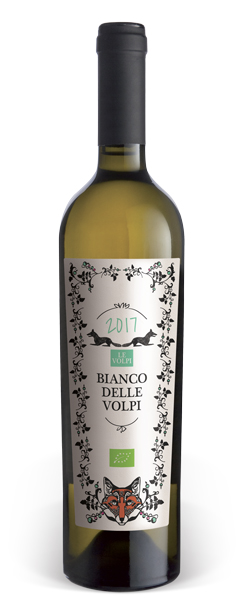 Il Bianco delle Volpi – Bianco veneto IGT
Name: Il Bianco delle Volpi
Strength: 13 % vol.
Serv. Temp.: 10°-12°
Capacity: 750 ml e
Wine varietal: 60% Sauvignon Blanc, 30% Manzoni Bianco, 10% Moscato Giallo
Management Wine: organic
Match: white meats, first courses made with vegetables,
fish and shellfish, and fresh cheeses
Glass: young, fresh white wines
Average data: sugars 3 g/l, total acidity 5,8 g/l
Features
After natural aging in steel tanks for seven months, the blend is a pleasure for the senses. This wine has a vivid straw-yellow colour. The nose is remarkably complex, with citrus scents and herbal notes, and a mineral finish. In the mouth, it is soft with a pleasing freshness and pronounced tanginess. It is exceptionally clean in the mouth and has a notable length.